Event: SSS BBQ Barn - "The Big Shank"
Tuesday, November 15 2005 @ 03:18 AM EST
Contributed by: Billy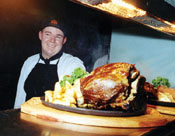 To celebrate the opening of Supersizedmeals.com, we're going to hold our first official "Supersized Meal", 7pm, Friday December 9, at SSS BBQ Barn, Brisbane, Australia!
What's on the menu? The "Big Shank". At an uncooked weight of 2.5kg's, it's a hearty beef shank, begging to be destroyed! And the best bit? If you manage to finish an entree, "The Big Shank", and dessert, you get to go on the SSS BBQ Barns Brisbane Honor Roll.(and you get a free hat, w00t!)
Cost of the meal is $29.95 per person for the meal. (comes with potato and salad); you pay for whatever entree you choose. The guy described said shank as .. "Imagine an AFL football, with a bone sticking out of it"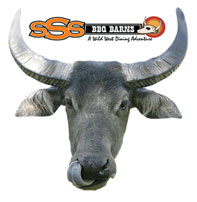 If you'd like to come along and join in on the challenge, email me at

, it's gonna be a big night!
Billy - Site Admin, SupersizedMeals.com
Comments (0)
---
SupersizedMeals.com
http://www.supersizedmeals.com/food/article.php/20051115031859689