Giant Cadbury Creme Egg
Wednesday, April 12 2006 @ 04:53 PM EDT
Contributed by: Billy
What better way to celebrate Easter than to make a Supersized Cadbury Creme Egg!! How do you do it? All you need is a box of 48 Cadbury Creme Eggs, a large well known brand easter egg, and you're almost done! Happy Easter everyone!
From: http://eggy.ukgeeks.co.uk/c151421.html
Hi, this is how I spent Good Friday 2004... Ever thought those big Cream Egg Easter eggs were a bit of a cheat as they were always hollow and not filled with fondanty goodness like the normal Cream Eggs? Well, I'd had enough of this, so decided to make my own...
[CONTINUED]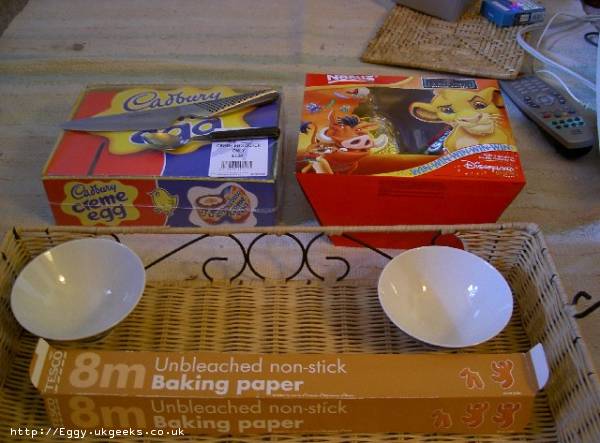 Ingredients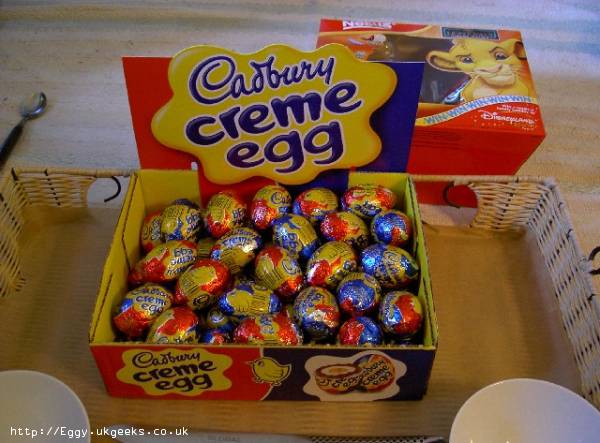 Will this be enough?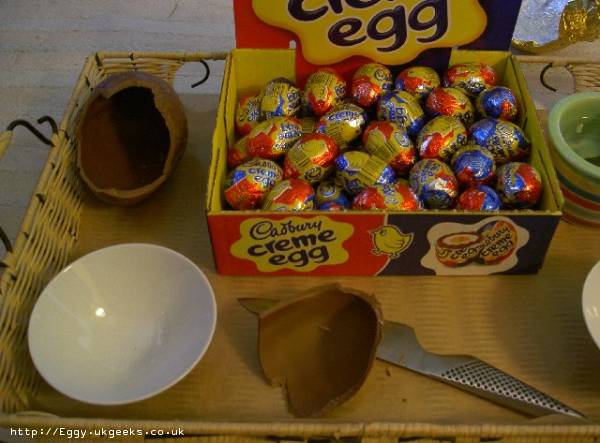 Shell ready for filling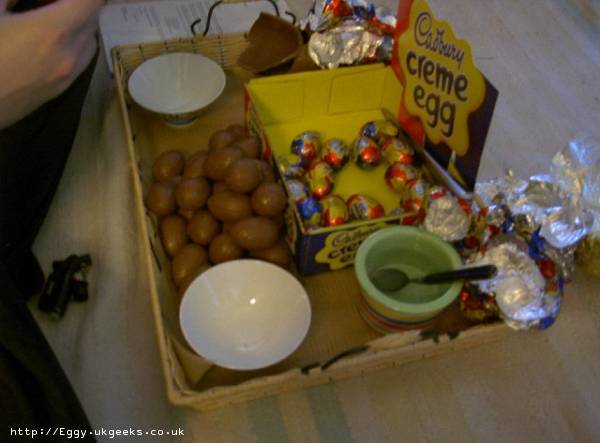 Over half unwrapped
Only a few left to go...
Tedious unwrapping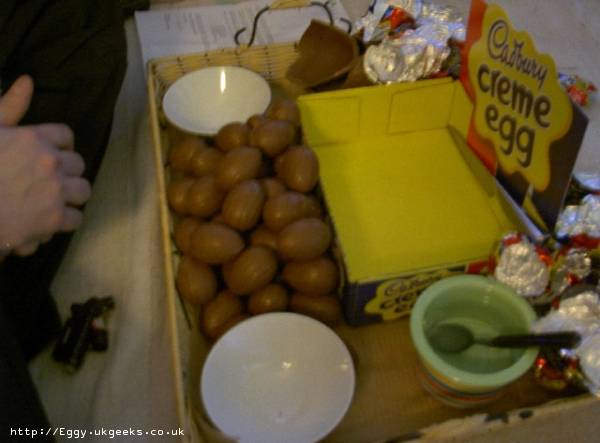 Finally all unwrapped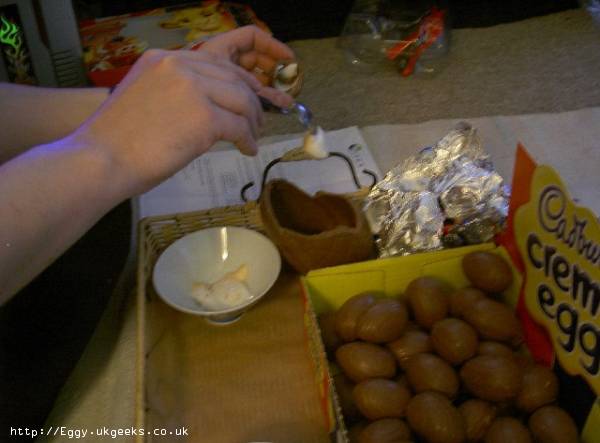 Time to start filling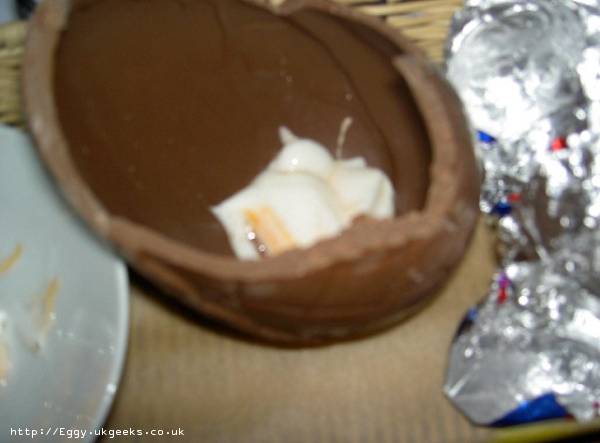 This is going to take a while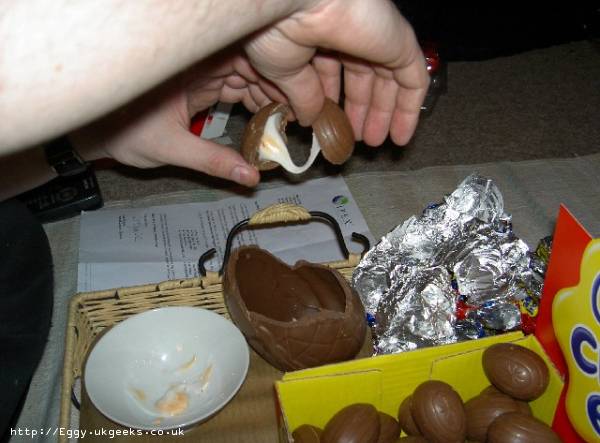 Gloop...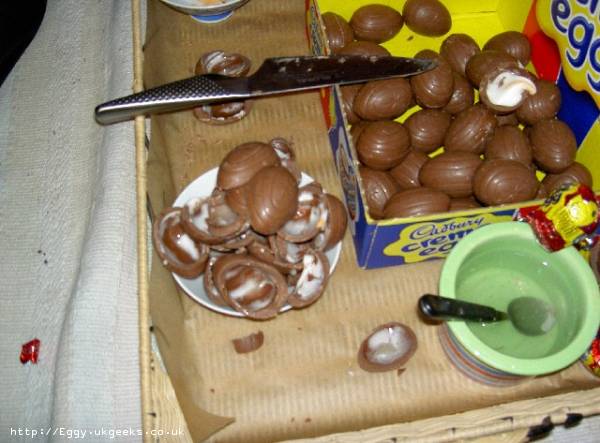 Shells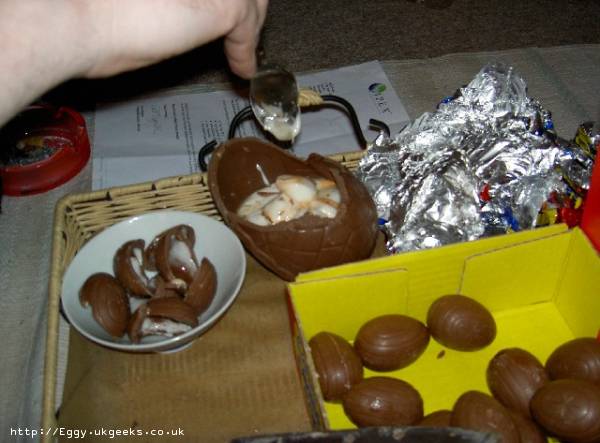 Getting there...slowly
Almost there
Hmmm, this is going to be yummy isn't it?
Yay!
---
SupersizedMeals.com
http://www.supersizedmeals.com/food/article.php/20060412165314930