"Oldtasty's" trip to the Chinese Pizza Hut Salad Bar
Monday, June 05 2006 @ 05:23 am UTC
Contributed by: Billy
You might have seen some "salad bar hacking" in an earlier article, but back in 2004, "Oldtasty" thought he'd give salad bar construction a crack. This is his story...
From: http://www.flickr.com/photos/oldtasty/sets/53508/
These images made the rounds of the office in February of 2004 when I was working in Beijing, and were the source of much amusement among my Chinese coworkers. When one's only allowed one trip to the Pizza Hut salad bar, creative salad architecture ensues.
[CONTINUED]

Let the salad bar creativity begin!
[Flickr]

The salad mountain rises [Flickr]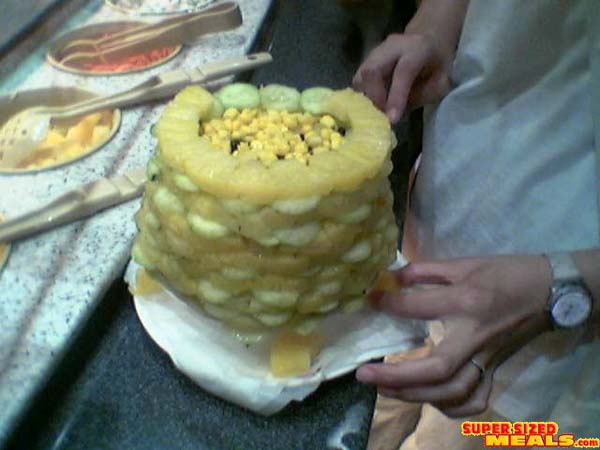 Construction continues [Flickr]

Top with yoghurt (is it like glue?) [Flickr]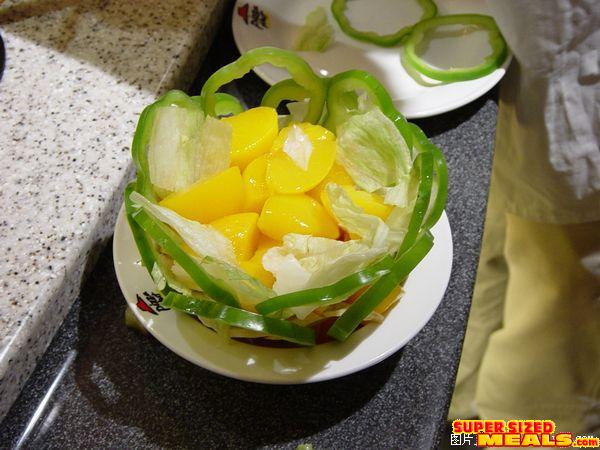 A much smaller version [Flickr]
Comments (0)
---
SupersizedMeals.com
http://www.supersizedmeals.com/food/article.php/20060605052349575