Supersized Gingerbread Houses
Sunday, December 24 2006 @ 03:15 pm UTC
Contributed by: Billy
Merry Christmas everyone! To celebrate, I thought I'd post a few pics of some Supersized Gingerbread Houses that I've found. I love gingerbread men, mmmm.... perfect at Christmas with a nice warm Egg Nog. Have a great day everyone, and enjoy the pics!
From: http://koppsbakery.com/gingerbread.htm
[CONTINUED]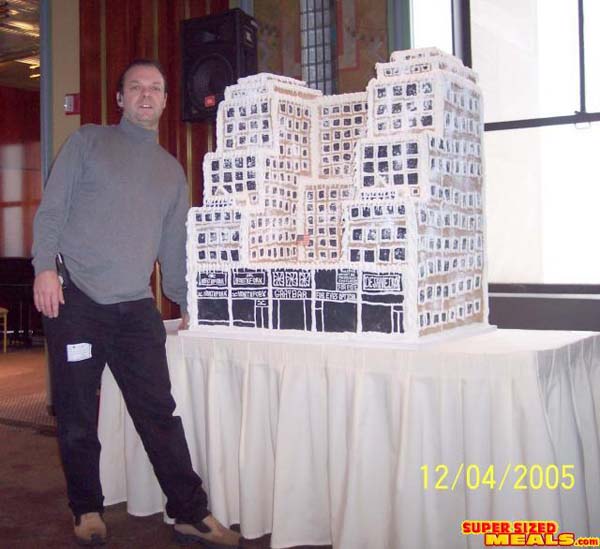 FOUR FOOT TALL REPLICA OF THE GRAY-BAR BUILDING IN MANHATTAN OUT OF GINGERBREAD & SWEET'S

SNOW WHITE & THE SEVEN DWARFS VISIT'S YOUR HOME, WITH OR WITHOUT LIGHTS....

LIGHTED GINGER BREAD HOUSES

WORLD'S LARGEST GINGERBREAD HOUSE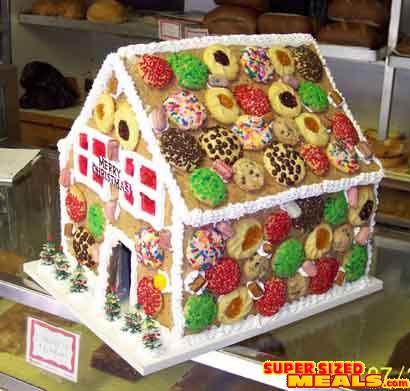 CUSTOM SIZE GINGERBREAD HOUSES

HOME MADE GINGERBREAD HOUSE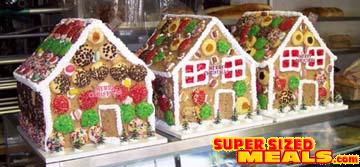 GIANT GINGERBREAD HOUSES

CHURCH GINGERBREAD CAKE BIULDING

GINGERBREAD CAKE OFFICE BIULDING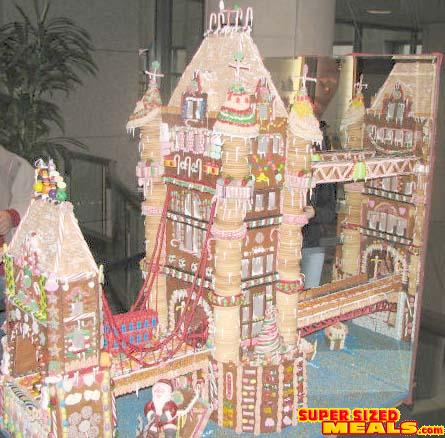 LONDON BRIDGE FULLY EDIBLE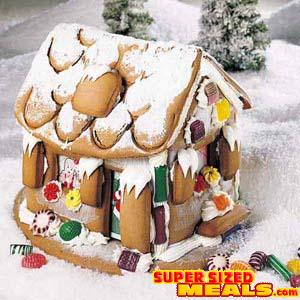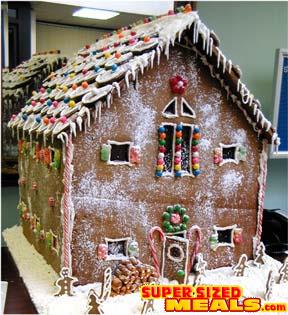 CHOCOLATE GINGERBREAD HOUSE

GEORGE LOPEZ'S GIANT LIGHTED GINGER SHACK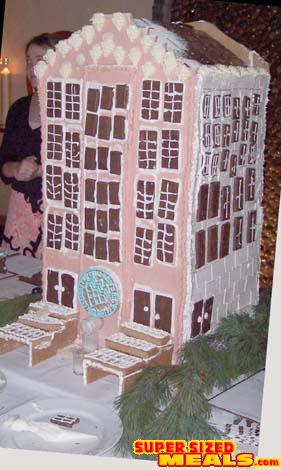 NEW YORK CITY CHILDREN SOCIETY BIULDING

NEW YORK CITY RESIDENCE HOUSE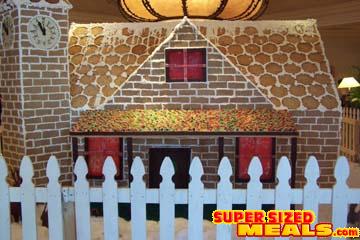 FLORIDA GINGERBREAD HOUSE 15' BY 25'
Comments (0)
---
SupersizedMeals.com
http://www.supersizedmeals.com/food/article.php/20061224-Gingerbread_Houses