Skinnyboy and the IHOP AYCE Pancake Challenge
Thursday, January 18 2007 @ 03:20 am UTC
Contributed by: Billy
When it comes to getting value for money out of an "All You Can Eat" meal deal, Skinnyboy sure does get a good deal! On his latest adventure, Andrew "Skinnyboy" Lane hits his local IHOP, and he hits it hard. There's an All You Can Eat menu option for pancakes. 28 pancakes later, he calls it a day...
From: http://dogsarefunyes.blogspot.com/2007/01/ihop-ayce.html
It's January 13, 2007. Me, T-bone, mes and Shamalamalama converge on the International House of Pancakes on Parker & Orchard. 4:30pm. If you haven't had IHOP pancackes before, they are good. Very good.

[CONTINUED]
Here I am before ordering, just thinking about the pancakes:

Last week T & I stopped in at IHOP for a bite. At that time I did not know IHOP was having the all-you-can-eat. I did OK that day, but wanted to try it again..
On the menu there are 4 ayce options. 3 options have eggs, hash browns and meats. The 4th option is pancakes only. The first 3 options start you out with 2 pancakes, and then you can reorder by stacks of 3. The 4th options begins with 5 cakes:

Now stacks of 3:

mes

Wow, these are good! This is my first reorder still so they are good now.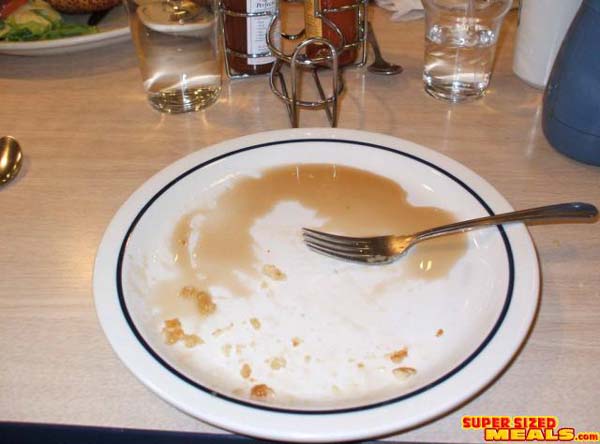 The syrup is delicious but very sweet. Thanks for the alternatives, guys. 2nd reorder. 9, 10, 11: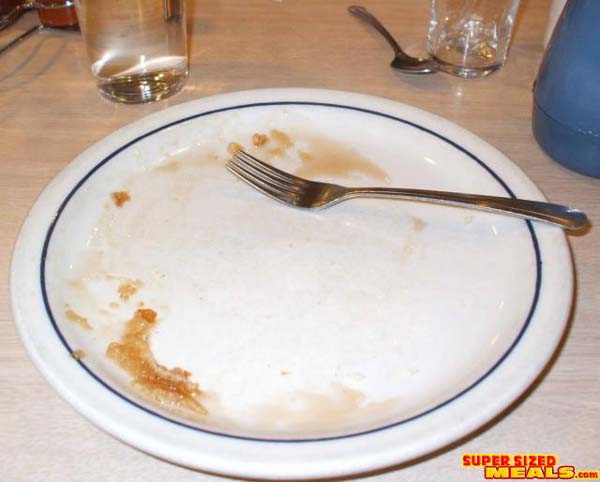 3rd reorder. Still good. 12, 13, 14:

4th reorder. 15, 16, 17:

5th. 18, 19, 20:

Still good. See:

6th. 21, 22, 23:

7th. 24, 25, 26: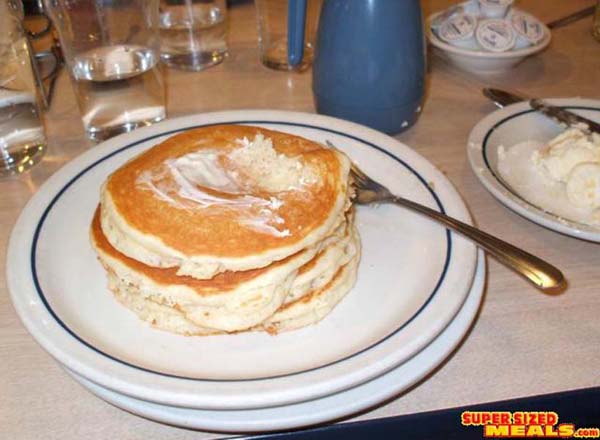 OK, on 26 it's getting to me. Sugar overload I think. Well that and all the pancakes: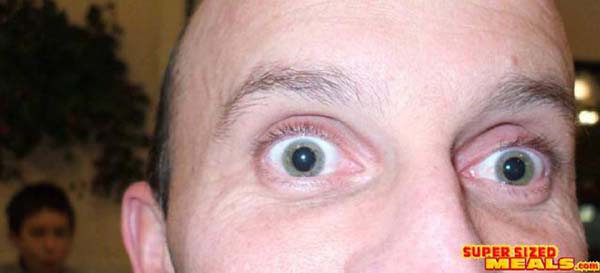 This is what's left. I had reordered one more time. So 27, 28, 29. And then had them add on 1 more cake. 30.

But I only could get down half of the final four before a little bit came back up. Thankfully it stayed in the mouth but that was a good point to stop. So I ate only half of the final four, so we deducted 2. 28.

T's sheet keeping track of the inhumanity:

Looking back on it, I do think I would have passed 30 if the reorders were ready and brought to me in any timely fashion. Seriously, I'd ask for each reorder when a reorder was brought to me thinking that would make it so a new reorder was ready and waiting when I was done with the previous stack. But no. I'd finish a stack and it was always 4, 5, or 6 minutes before another stack was in front of me. We determined that the problem was not with the server. They'd put in for another reorder right away. Both in the computer and with the cook. The problem was with the cook. I guess he did not believe the server when they reordered so he never cooked anything until he was told again. Mas rapdi, por favor! But whatever. It won't be that way next time! Here's the pancake info again. Keep in mind this is per pancake, before the syrup and butter is added:

Comments (0)
---
SupersizedMeals.com
http://www.supersizedmeals.com/food/article.php/20070117-Skinnyboy_IHOP_AYCE_Challenge