The Four Burrito Challenge, Adalbertos, North Highlands, CA
Sunday, March 04 2007 @ 07:25 pm UTC
Contributed by: davenguyen
Our second review! We would like to mention that this site is not only about reviewing places to eat but also having a eating challenge to see how strong our stomachs are. This week our review/challenge is at Adalbertos. Adalbertos is a local Mexican fast food place located in North Highlands. It is really small, so consumers can expect either a long line inside or outside during lunch hours. Our challenge for today is to see how fast Harold can eat four burritos (2 California Burritos and 2 Bacon, Egg and Cheese Burritos). This is an immensely difficult task, considering that the average person can be full from one burrito.
From: http://eatingoutreviews.blogspot.com/2006/12/adalbertos-4-burrito-challenge.html
[CONTINUED]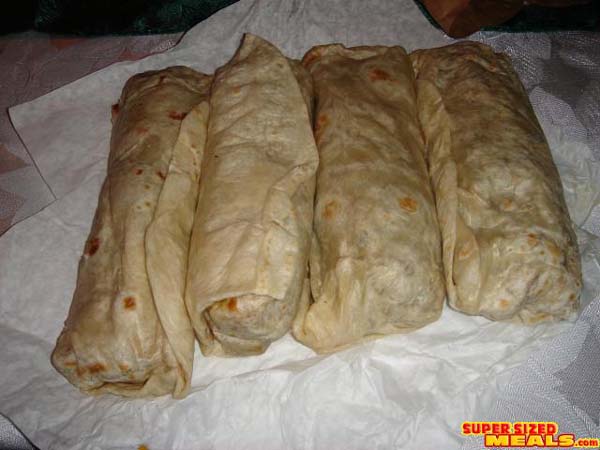 The four massive burritos are pictured here, side by side. (Weighed about 5-6 pounds total)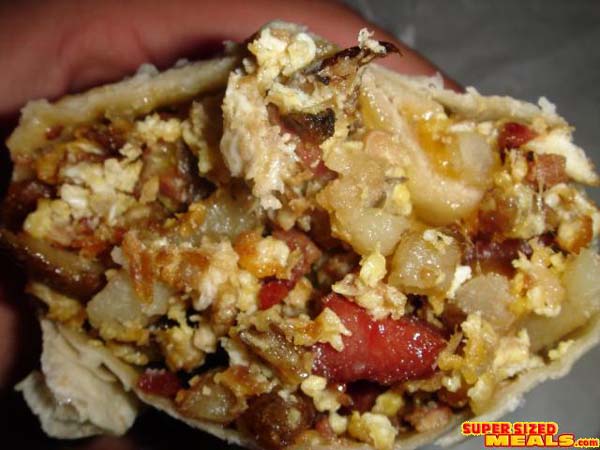 Detailed view of inside of the Breakfast burrito. You can notice the potatoes, bacon, cheese and eggs.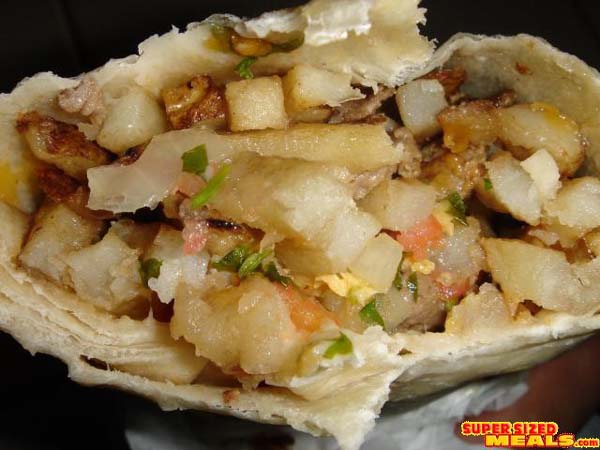 Another detailed view of the inside of the California burrito . Don't be fooled by the pictures. There was a ton of quality steak in each.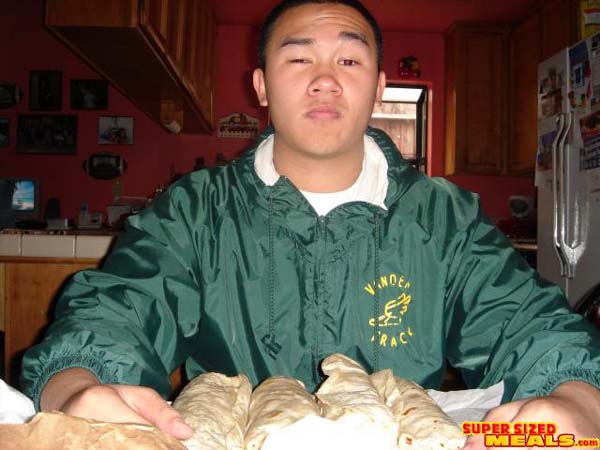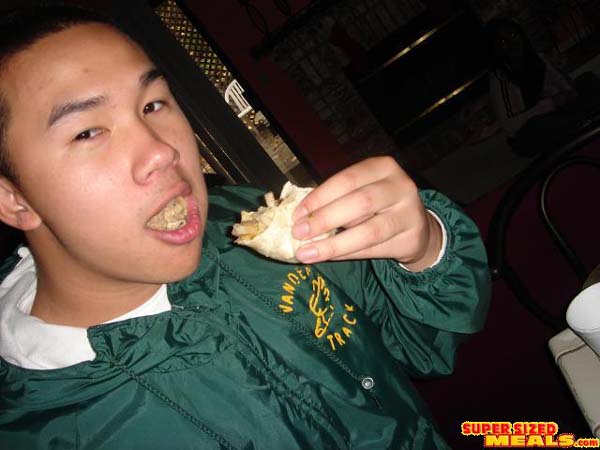 Harold & Kumar's Overview:
Value: 5/5
Taste: 4/5
Service: 4.5/5
Waiting Time: 5/5*
Fill you up?: 5/5
*The waiting time at Adalberto's has consistently been very short, considering our massive group orders.
---
SupersizedMeals.com
http://www.supersizedmeals.com/food/article.php/20070305-Adalbertos_Burrito_Challenge