The Pizzaburger Experiment
Wednesday, September 05 2007 @ 02:10 pm UTC
Contributed by: Tiago
Me and a couple of friends decided to combine two of our favorite foods, which are: pizzas and hamburgers. We decided to call this little experiment, THE PIZZABURGER!
From: http://www.flickr.com/photos/12686527@N07/sets/72157601870738745/
[CONTINUED]
lets buy some burgers!! we got 3 cheeseburgers and some fries
now.. we need cheese and a nice pizza :)
lets make this happen!!
lets grill the cheese!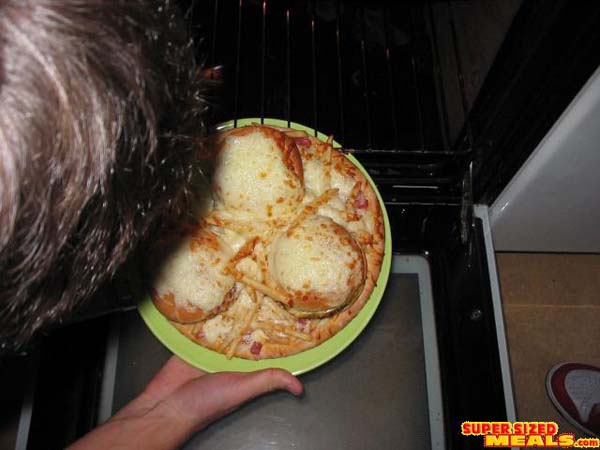 sweet baby jesus!!
you never get satisfied with only one cheeseburger, but with the pizza on the bottom and the fries, the amount of food was just right.
i recommend everyone to try this!!
Comments (0)
---
SupersizedMeals.com
http://www.supersizedmeals.com/food/article.php/20070905-The_PizzaBurger_Experiment