The Wheelie Keg
Tuesday, December 04 2007 @ 01:12 pm UTC
Contributed by: Billy
The Wheelie Keg. A Keg of beer stored in a Wheelie Bin for easy transportation. Ingenious!
From: http://www.wheeliekeg.com.au
Would you like to impress your friends at your party with beer on tap? Well now you can. Our amazing new "beer in a bin" system is the easiest way to hire a keg and have draught beer at you party.
[CONTINUED]
The VB Wheelie Keg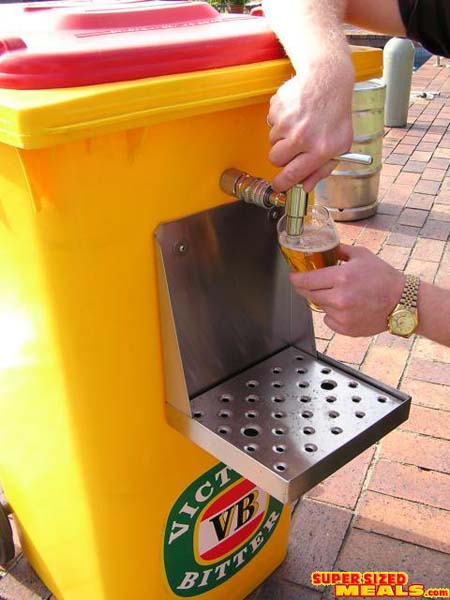 Pouring a beer

The Wheelie Kegs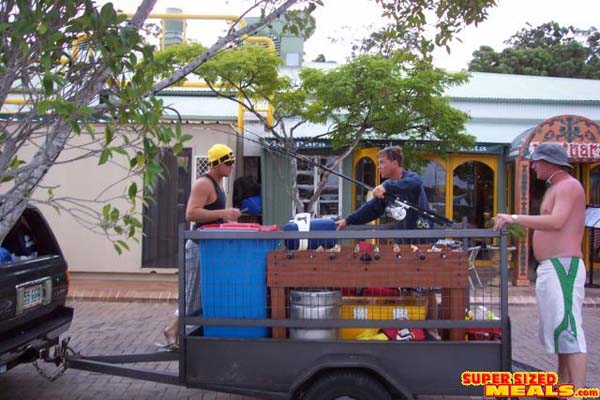 Loading up the Wheelie Keg for a fishing trip

The Robina Prawn Fest

More info at http://www.wheeliekeg.com.au

Comments (0)
---
SupersizedMeals.com
http://www.supersizedmeals.com/food/article.php/20071204-The_Wheelie_Keg