Skinnyboy and the IHOP Pancake Challenge Part 3
Tuesday, March 04 2008 @ 01:12 pm UTC
Contributed by: Billy
Whenever I head into an AYCE place, I always enter starving and leave full. Andrew "Skinnyboy" Lane doesn't just leave full, he leaves with half the kitchen's ingredients in his stomach! Part 3 of the IHOP Challenge sees Skinnyboy down as many IHOP Pancakes as possible in one AYCE sitting. Will he change his syrup strategy? Will he beat his previous record of 28 Pancakes? How many pancakes do you do at an IHOP AYCE? Will he put his local IHOP out of business in one day? All these questions answered after the jump!
From: http://dogsarefunyes.blogspot.com/2008/01/blog-post.html
Yesterday T-Bonz and I went to eat at an IHOP in Pueblo. First time going to the all-you-can-eat pancake deal this month. I went two times last year (1, 2). The pancakes were delicious as always. Light, fluffy, perfect.

[CONTINUED]
Before.

And we're off with plate #1:

The first plate was a stack of 5 pancakes. Each reorder from now on is a stack of 3. Plate #2:

Plate #3 (EOPH is setting in. I start flashing reorder counts):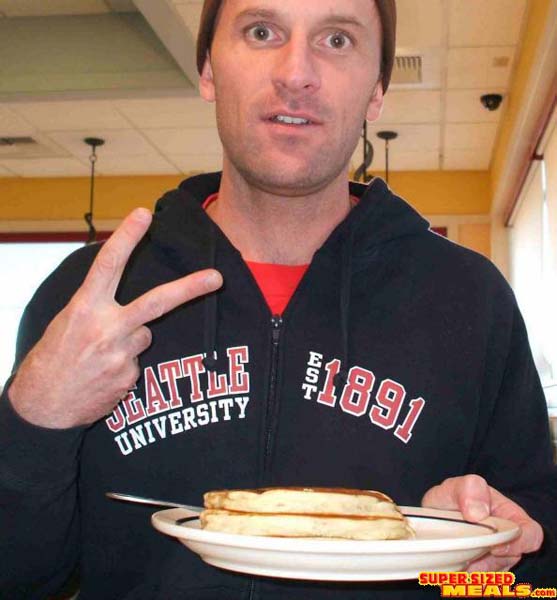 Plate #4: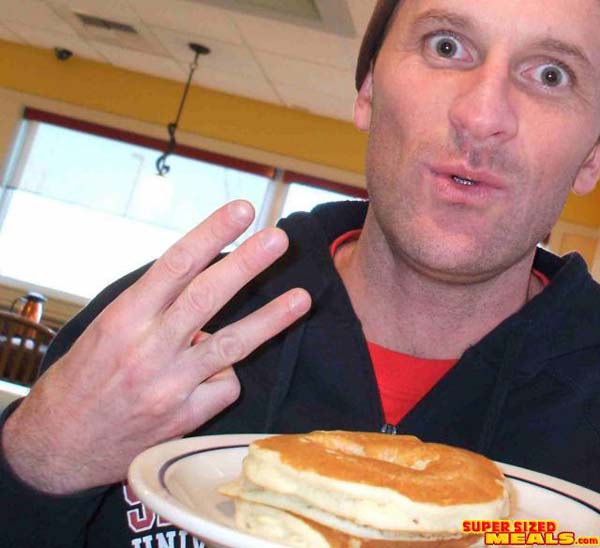 Plate #5:

Plate #6: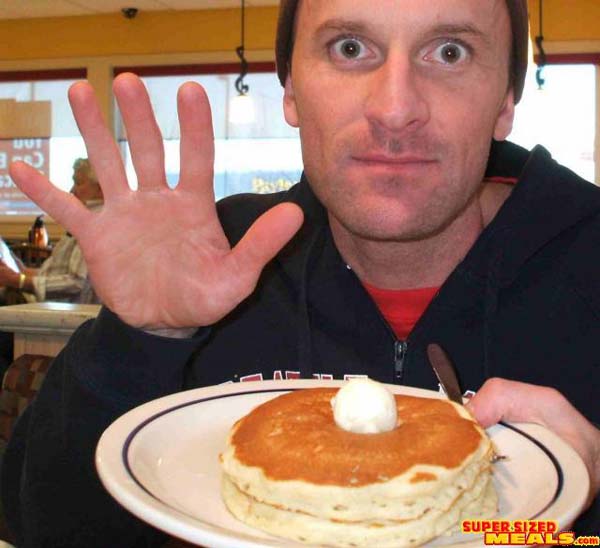 Plate #7: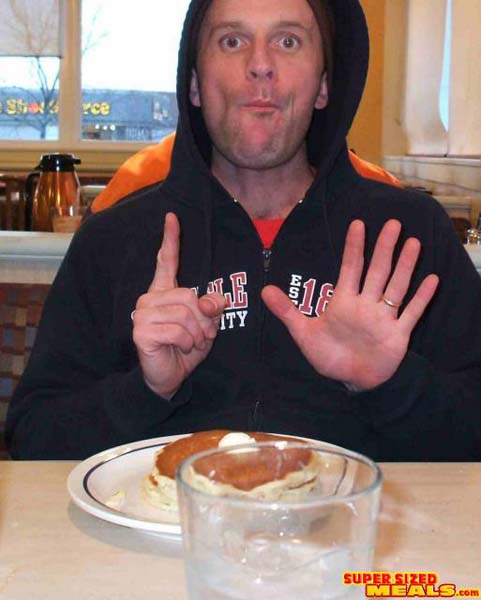 This is my last plate. This is a plate of 2 pancakes: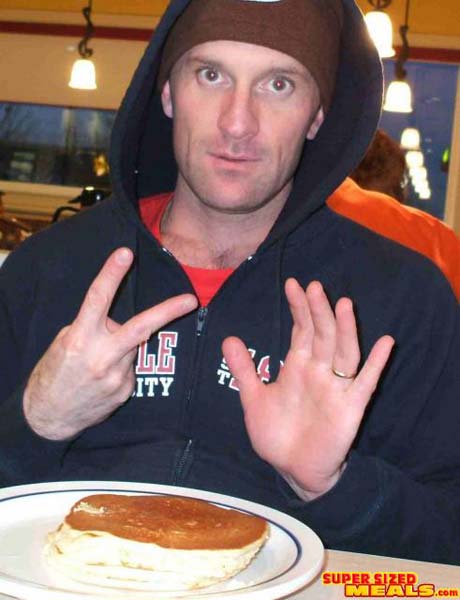 This is the next to last bite:

And this is the last bite: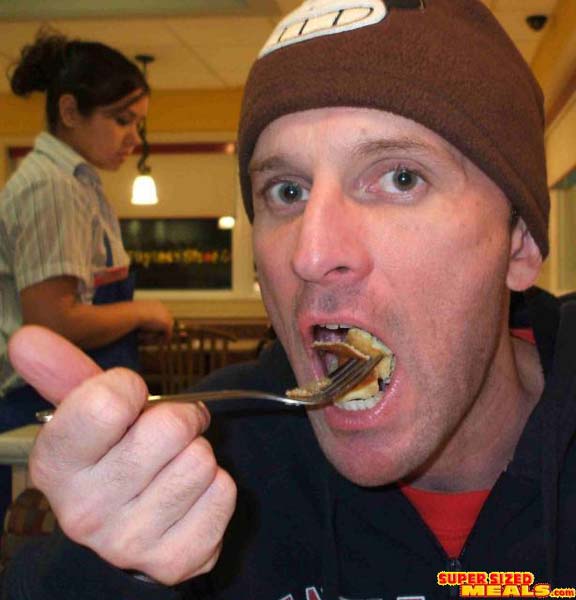 I've got to remember this for next time. Put the butter balls on an extra plate to keep as evidence of each stack. Or remember to say "no butter, please". Between all the pancakes I used maybe one ball.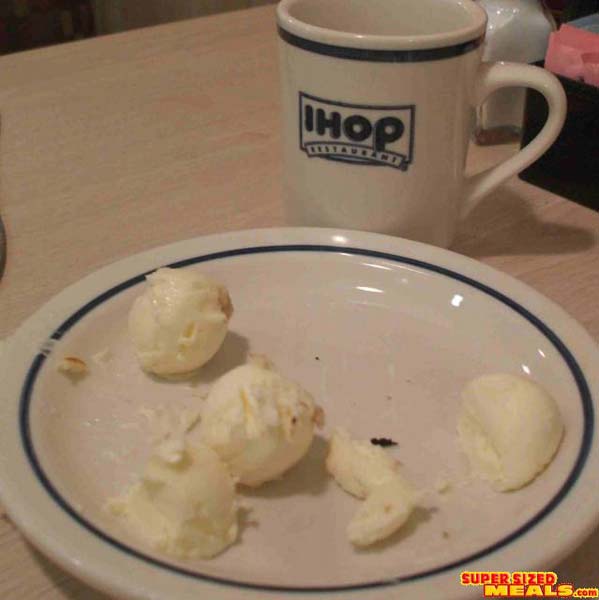 The final tally
: 1st order: 5 pancakes
Reorder: 3
Reorder: 3
Reorder: 3
Reorder: 3
Reorder: 3
Reorder: 3
Reorder: 2
25 pancakes. I went with the Butter Pecan syrup exclusively. With the flavor fatigue that set in around pancake #15 and the early-onset pancake high (EOPH), I must say I was happy to decide to shoot for 25 and get it.
IHOP has 4 syrups at the table: strawberry, blueberry, butter pecan, and boisenberry. And you can get warmed maple syrup too. Maybe next time I will vary the flavor I use from stack to stack. That might help delay the flavor fatigue. But it might bring on an earlier onset of the pancake high because of the, I assume, increased sugar content in those sweeter syrups.
---
SupersizedMeals.com
http://www.supersizedmeals.com/food/article.php/20080304-Skinnyboy_IHOP_Challenge_Part_3