The Meaty iPod
Tuesday, June 24 2008 @ 01:02 PM EDT
Contributed by: Billy
Already got a Kobe Beef Business Card Holder? Well this iPod cover is definitely for you then! It's an iPod cover that looks like a tasty steak treat. Warning: iPods with teeth marks are not covered under the standard Apple warranty...
From: http://item.rakuten.co.jp/sastore/krb-3n-r/
"Rare rib pod" is a rib depicting marbled Beef Selected to ipod nano (third generation) dedicated protection case.
[CONTINUED]

The Meatpod (aka: the Meaty iPod)
The Meatpod (aka: the Meaty iPod)
The Meatpod (aka: the Meaty iPod)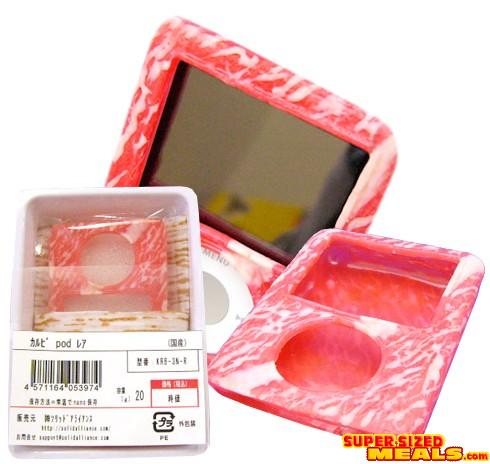 The Meatpod (aka: the Meaty iPod)
---
SupersizedMeals.com
http://www.supersizedmeals.com/food/article.php/20080624-Meaty_iPod