The Burritozilla 5lb Burrito, Iguanas, San Jose, CA
Wednesday, June 16 2010 @ 05:43 am UTC
Contributed by: Billy
Thanks anon for pointing this out in our Burrito Hunting story! Introducing Burritozilla, a 5lb Burrito by well known mexican food house, "Iguana's" in San Jose, CA. This 5lb monster has been featured on Man vs Food, Joey Chestnut finishing off the beast. But as for the rest of us, here's the scoop. The Challenge: Eat the Burritozilla 5lb Burrito in one sitting. The Prize: Nothing from what I can find, but it doesn't look like a lot of people can actually finish this one, so you'll be in an elite crew!
From: Around the Interwebs
[CONTINUED]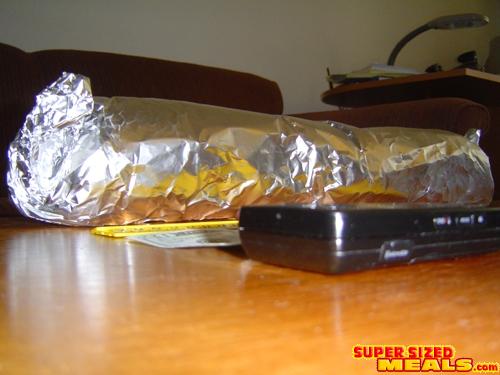 Burritozilla on the scales

It's as big as his arm!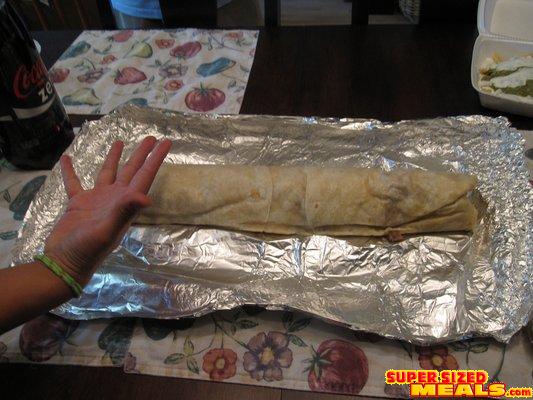 Massive 5lb Burrito

Smiles now, pain later!

Om nom nom!

And the challenge begins

2 people?
---
SupersizedMeals.com
http://www.supersizedmeals.com/food/article.php/20100616-Burritozilla