4289 foot burrito, world record!
Tuesday, April 18 2006 @ 08:33 pm UTC
Contributed by: Billy
Eaton sent this in a few days ago. You may remember a few posts ago, the 1997 successful world record attempt at the worlds largest burrito. But that was then, and that record has been broken! May 8th. 1999 was the date that the official "worlds largest burrito" was made! Ole!
From: http://www.cincodemayo.net/burrito/eng/
When was the last time you enjoyed a great lunch wich made history, had music and good fun under the sun, plus gave to charity? It probably has not been anytime soon. Well, here is your chance to do just that. Casa Chapala Mexican Restaurant has come up with the idea to make the World's Largest Burrito with the help of other local businesses and sponsors, right here in our own Columbia Park. We are looking to beat the current Largest Burrito Record by 500 feet. As you can see, we need your help as this will be beneficial to local charities. Cinco de Mayo Committee, MECHA, United Way and the St. Joseph's New Church Project.
[CONTINUED]
The original story had quite a few photos, so I thought I'd do a bit of photo filtering for you all, and show what I think are the best ones out of the lot.
Remember though, you can get the full photo album here!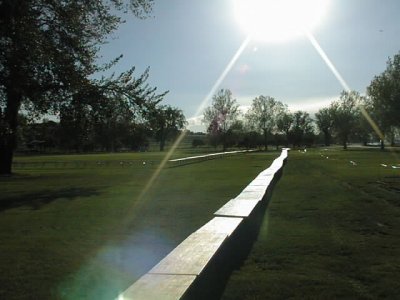 Everything is ready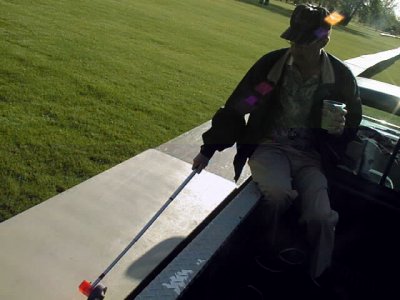 Measuring the table length, making sure it's World Record worthy!

The crowds start to arrive

Volunteer sanitary preparation

Craft and Cellulars, Technology and tradition

Tortillas distribution

Beans

Vegetables

Waiting impatiently

The Cheese

Folding the tortillas

Covering El Burrito with foil

That's a nice looking burrito!

Salsa couldn't be absent today (I love the official transport device, a bin!!)

Cinco De Mayo Grand Marshal participates

The burrito'ing continues

The ingredients are slow...

The party continues on

The health department inspector

Rain threatens

Ingredients distribution

Covering the burrito

Washington State Patrol taking the official measurement

The Last Tortilla

Last beans

Last Lettuce

Last Cheese

Folding the end of the burrito

The last measurement

Waiting for the official measurement

Announced! 4289 feet!

Guadalupe and Lucina Barragan celebrate

The certificate

Burrito's first cut

And it's delicious!

And they rejoiced!

And then there was none...
And remember, if you'd like to see the entire photo album of the event, you can check it out here!
Comments (0)
---
SupersizedMeals.com
http://www.supersizedmeals.com/food/article.php/20060418203345503